Tannery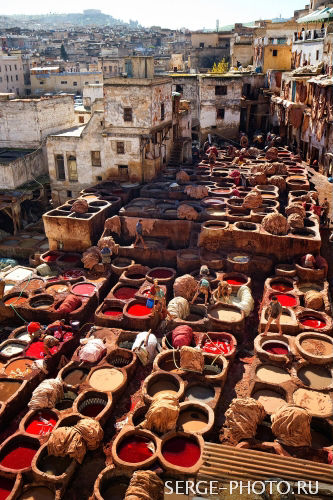 The oldest leather tannery in the world dates back at least nine centuries.
The tannery is composed of numerous stone vessels filled with a vast range of dyes and various odorous liquids.
The tannery processes the hides, turning them into high quality leather products.
This is all achieved manually, without the need for modern machinery.