Hairpin in Dades Gorge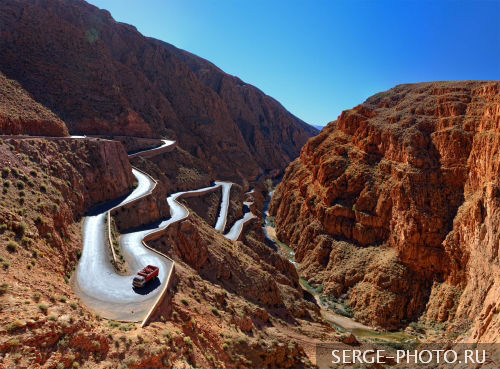 Dades Gorge has been cleaved by thousands of years of water erosion.
Winter storms blast these mountains every year, flooding the River Dades and gouging out even more rock.
At its narrowest point, the gorge is a mere 30 feet wide, but the cliffs above tower to 1600 feet.
Fossils of sea creatures have been found embedded the limestone walls, evidencing of a dramatic upheaval of land from the seabed.