Iguazu Falls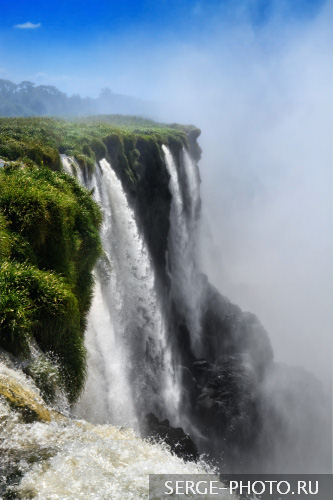 Ranked as the world's second largest, Iguazu Falls are located close to the point where Paraguay, Brazil, and Argentina join borders.
The force of the water causes spray to rise one hundred feet and results in ever-present giant rainbows.
The word Iguazu come from the Native American Guarnai word for "great water.
" The falls were forms by volcanic activity approximately 100 million years ago.
Iguazu Falls are a UNESCO World Natural Heritage Site.