Fitz Roy Massif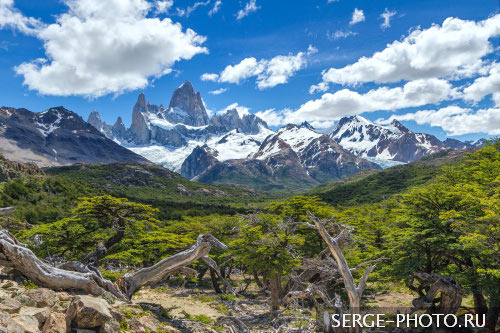 The Fitz Roy Massif is the crowning jewel of the spectacular NP Los Glaciares, a UNESCO World Heritage Site.
Fitz Roy Mountain is generally covered by clouds.
Native Tehuelche communities that inhabited this land used to think that the clouds were smoke and thought the mountain was actually a volcano.
So they called the place "Chaltén", which means "smoking mountain".