Pink substance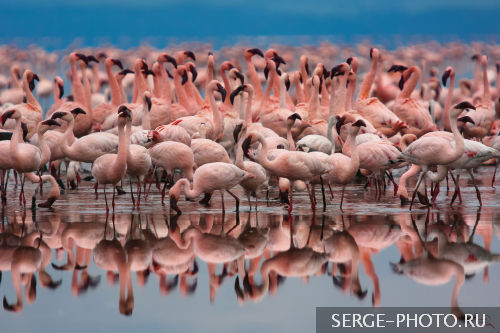 Lake Nakuru is best known for its thousands, sometimes millions of flamingos nesting along the shores.
But last decades flamingo population decreased abruptly.
The whole lake had been almost dried up several times.
The lake's catchment area is extensively utilized for agriculture and livestock raising.
Further, 97% of Nakuru City's population relies on agriculture for food.