Do not touch the lens!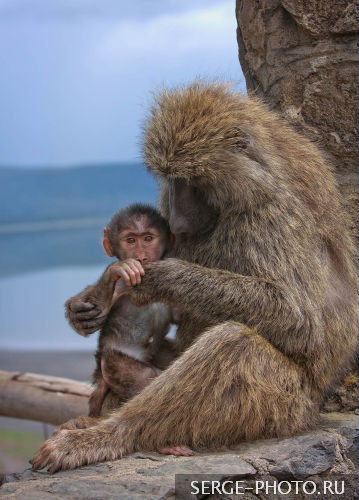 For the first month, an infant baboon stays in very close contact with its mother.
By the time the young baboon is 5 to 6 weeks old it can ride on her back, hanging on by all four limbs; in a few months it rides jockey style, sitting upright.
&nbsp
browse by category:

Africa
Kenya
Animals
Nature