Maasai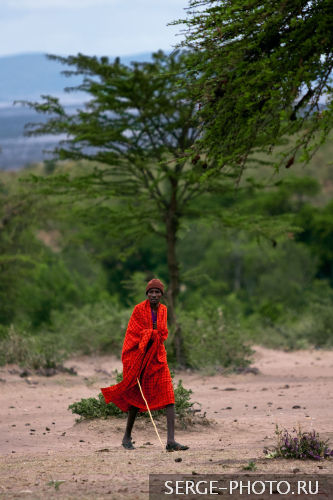 According to Maasai beliefs, "In the beginning, God Ngai lived alone atop the mountain.
In the fullness of time he created three sons, and to each son he offered a bow, a spear, and a digging-stick.
The Maasai chose the spear, so he was told to tend herds on the vast savannah".
Later white men came in Maasai land, and Maasai' spear magically transforms into herding stick.
&nbsp
browse by category:

Africa
Kenya
People