The Warthog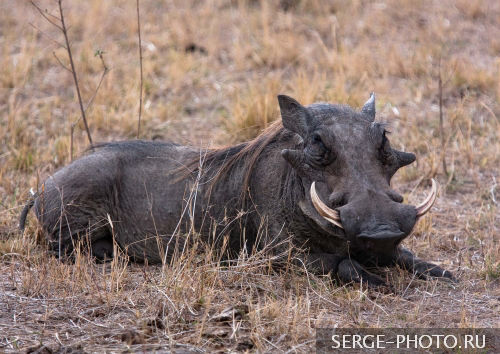 The common name comes from the four large wart-like protrusions found on the head of the warthog, which serve the purpose of defence when males fight.
A warthog is identifiable by the two pairs of tusks protruding from the mouth and curving upwards.
The lower pair becomes razor sharp by rubbing against the upper pair every time the mouth is opened and closed.