Nilgiri tahr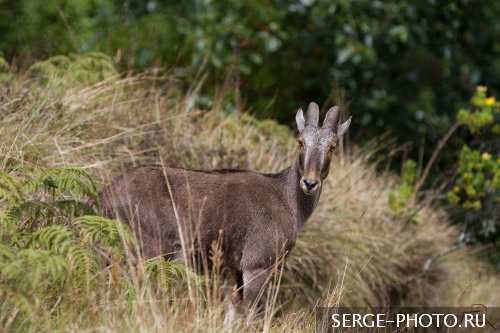 These tahrs inhabit the open montane grassland habitat of the South Western Ghats montane rain forests ecoregion.
At elevations from 1,2 to 2,6 km, the forests open into grasslands interspersed with pockets of stunted forests, locally known as sholas.
Hunting and poaching reduced population of tahrs to as few as 100 animals by the early 20th century.
Since that time their populations have increased, and presently number about 2000 individuals.