Apsaras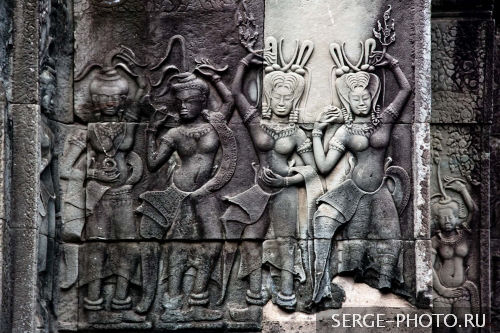 Apsaras are celestial nymphs who dance and sing to honor the gods and to beguile mortals.
With their unsurpassed beauty and sweet conversation, it was believed they could rob the spectator of all rational thought thereby diminishing that individual's power and resistance.
Although there are nearly 2000 apsaras adorning the walls of Ankor Wat, it is said that there are no duplicates.