The Road to Ouarzazate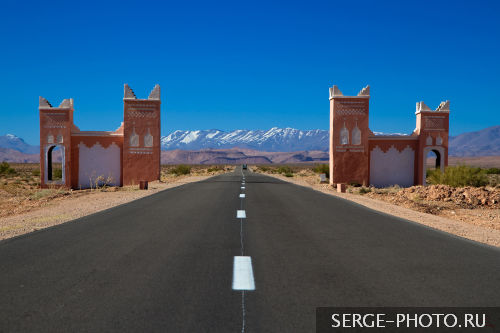 On the heights of Ouarzazate the High Atlas mountain range is cut through by the Draa valley which opens southward.
In this chaos of rocks the contrasts are astonishing: water runs in some places, forming clear basins.
It is mainly inhabited by Berber people, who live in small villages and cultivate the high plains of Ourika Valley.